Bienvenue !
On this web site you will find the different projects I am working on, my last publications, the things I like and my resume.
I am currently Co-Founder & Associate Director in System and Networks at Wattson Elements. We are busy creating Falco, a solution to assist marinas to develop new services.
I am also working at Inria in the EVA team on Wireless Sensor Networks with Thomas Watteyne.
You can download my CV as PDF: FR or EN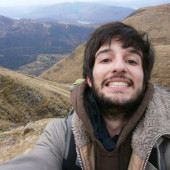 GPG: CEF3CAA1 SSH: public key